About Us
Meet the team behind Dynamic Pilates TV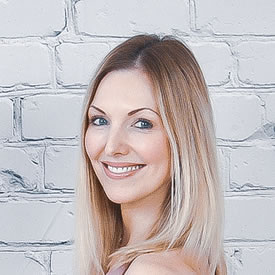 Korin Nolan
Korin is a mum of three to Liam, Olivia and Jack and the founder of Power Pilates UK, a Dynamic Reformer Pilates studio in South East London which she opened over four years ago. Her studio employs a variety of talented Pilates trainers which attracts hundreds of clients. She is intent on her and her team providing one of the best results driven, Dynamic Pilates class in London.
It was whilst training as a dancer at The London College of Dance, that Korin was first introduced to Pilates over twenty years ago. On graduation, she went on to complete her Pilates training with the renowned Body Control Pilates in Central London and has taught in and around London ever since. Korin has also co-written a cook book called How to Cook in High Heels with Absolute Press and worked in television for four years as a TV presenter on The Wright Stuff on FIVE as well as voice over artist on 4Music.
Since opening her studio, Korin has gained an impressive Instagram following with her 'Dynamic Flows' (her followers have seen her on the reformer throughout her last two pregnancies!) and from the IG Pilates community she managed to form a firm friendship with Tiffany Crosswhite Burke from Utah. She is now excited to launch Dynamic Pilates TV with her US Pilates partner!
You can follow Korin on IG @korinnolanpilates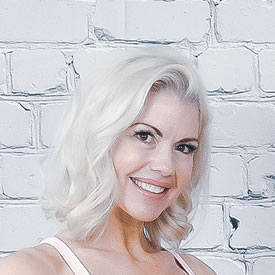 Tiffany Crosswhite Burke
Tiffany is a former Professional Figure Skater and Competitive Figure Skating Coach. Tiffany's passion for skating began over 25 years ago when her mother took her to see the Ice Capades. As a young child she was mesmerized by the lights, music and skating and dreamed one day she would perform on such a stage. Tiffany's childhood dream became reality when she toured with Ice Capades and Disney on Ice from 1996-2000. After retiring from the show circuit Tiffany began coaching competitive skating.
Tiffany received her certification to teach the Pilates Method through Core Dynamics in 2006. In March of 2007 she opened her first studio, Poise & Strength Pilates. A few years later in 2010 Tiffany founded Crosswhite Pilates Teacher Training Program to pass on the legacy of Pilates to new teachers and has since certified over 300 teachers nation wide (USA). In 2016 Tiffany opened her second studio in Draper, Utah named Studio Core Pilates featuring a new Pilates style she created known as Flow Dynamics Pilates. Flow Dynamics Pilates is intelligently choreographed reformer exercise sequences stemming from classical Pilates. Each dynamic "flow" strengthens the entire body in every direction gracefully with minimal stopping, starting, spring changes or equipment changes. Clients loved this unique approach to Pilates. Tiffany began sharing her new Pilates style on social media to discover an overwhelming interest from Pilates teachers all over the world.
Tiffany now teaches Flow Dynamics Pilates workshops to Pilates teachers all over the world. Tiffany's first love is the family she has created with her husband, David. Together they have two children, Lucy (4) and Ricky (2).
You can follow Tiffany on IG @poiseandstrengthpilates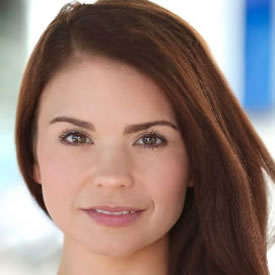 Charlotte Oakley
Originally from the Wirral, UK, professional dancer Charlotte trained at The Hammond School of Dance in Chester. Since graduating, she has performed in production shows all over the world, finding a passion for teaching along the way. Charlotte discovered her love for Reformer Pilates whilst teaching barre, dance and fitness in studios across London, and soon came to realise it was the perfect accompaniment for her ballet training and technique. Her bubbly personality and musical theatre background adds to an enjoyable class with a motivating playlist, whilst still being challenged to feel that ultimate "burn" throughout each exercise.
Charlotte is absolutely delighted to be joining the Dynamic Pilates TV team and is looking forward to helping members build strength, confidence, increase flexibility, whilst achieving wonderful posture!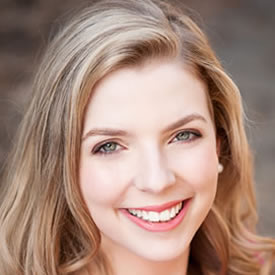 Jane Kingsford
A dancer from Australia, Jane was introduced to Pilates after dealing with her fair share of injuries. She completed her training at The Ministry of Dance and has spent the last 7 years working professionally in Melbourne. During this time, Jane became qualified teaching both Barre and Pilates, and taught at KX Pilates for almost 4 years. She achieved her Master Trainer status with the company late 2018, as well as taking on more of a mentoring role for newer instructors.
Jane has recently made the move over to London and is excited to start teaching for Dynamic Pilates TV. She feels passionately about encouraging people to move, and aims to create an uplifting vibe in her classes whilst still delivering a challenging workout. You'll finish feeling accomplished and full of endorphins! Pilates has had such a positive impact on her life, and she hopes to pass that same enthusiasm on to others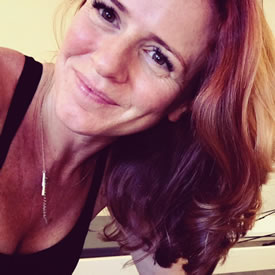 Zoe Wadey
Zoe has been teaching her local Surrey (UK) community Matwork and Reformer Pilates for 12 years. She also teaches 30 minute Pilates High Intensity Training (PHIT) Classes. Her passion lies in encouraging a more dynamic flow of movement for all levels and bodies. Form and alignment remain paramount to build fitness and strength on a deeper level. She uses a number of props in her classes to achieve diversity and keep the body and mind guessing. Her teaching demonstrates an energy that is reflected in her repertoire.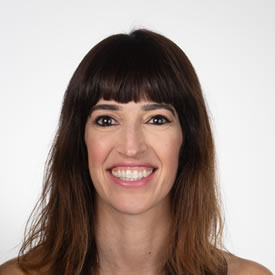 Sivan Danino
My name is Sivan Danino also  known as my professional name Sivan Pilates, which also happens to be the name of my studio in Israel. Growing up I was a professional dancer.  Today I am an instructor for over 19 years. I teach Pilates, Gyrotonic, Garuda and Barre. In the last 12 years I have specialized in tailor made private classes to match specific needs. In my classes I strive to combine the different methods that I've learned through the years. Besides private classes, I also teach courses, workshops and master classes.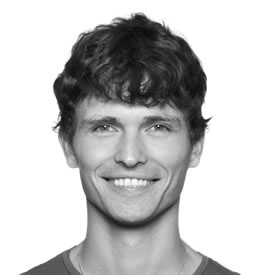 Dmitri Tkatchev
Dmitri is a Personal Trainer, Nutritionist, health coach and is the founder of Epoch Fitness. Over the past 12 years Dmitri has build a reputation as one of the leading practitioners working in his field. His career begun in a UCLH hospital fitness centre while studying for a Human Genetics degree at UCL. Upon completion of his studies he continued to develop his expertise in the area of fitness and health, later returning to the University of London to complete an MSc in Public Health Nutrition.
His ability to transform clients' physiques and their attitude towards health and wellbeing made him a highly sought after Personal Trainer in London. Eventually this led him to work across the globe in the luxury sector from high end hotels and resorts to super yachts and private clubs. In 2013 he set up the Epoch Fitness base in Fitzrovia. When not at the studio Dmitri works across London with a wide portfolio of clients including high powered professionals, media personalities, directors, actors and models.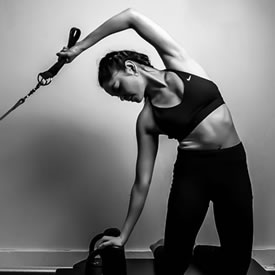 Emma White
Emma is originally from New Zealand and discovered the benefits of Pilates whilst training as a young classical ballet and contemporary dancer before dancing professionally with the Royal New Zealand Ballet. As a dancer with scoliosis in a career that demands a high amount of physicality, she recognised the potential to prevent and aid injury while conditioning the body to maintain a balanced musculature. Although now having moved on from dance, Pilates continues to be a part of her life.
Educated in both New Zealand and the UK, Emma has worked with a diverse range of clients with varying goals and conditions, clocking up to 6000 hours of teaching around London. Being very passionate about movement, she loves being able to share her knowledge with the clients and to help them integrate movement into everyday lives. Don't be fooled by her calm and gentle demeanour, she will be sure to deliver a challenging, well rounded and functional Pilates class to help you feel stronger, stand taller and more clear-headed to seize the day.