Pilates is a versatile exercise that benefits multiple areas of the body as well as the mind. When starting on your Pilates Journey it can be a challenge to know where to start! What exercises best suit your fitness goals and ability level? The Dynamic Pilates TV App offers you a full range of workouts from international expert trainers designed to target different areas of fitness. From flexibility training to muscle workouts and circuit strength Pilates, our on demand Pilates App has everything you need for the perfect workout!
Our Most Popular Categories to get you Started
Dynamic Pilates TV's wide catalog of on demand Pilates video content is here to provide you with a wide range of choices in easy-to-understand categories and series to explore and try out. Why not start with some of our most popular Reformer and Matwork playlists to discover Pilates in a
14-day Free Trial
of Pilates classes on our Pilates app?
Key Areas of Fitness
Flexibility Training
Classic Pilates moves and modern forms incorporate stretching exercises into flows to develop control of the body and improve joint mobility. To develop the perfect form, Pilates flow sequences elongate and strengthen the muscles through continuous and varied movement. This is a great way to enhance your body's range of motion and reduce risks of injury in more strenuous aspects of your workout or for everyday challenges. Whole body flexibility is a core aspect of Pilates flows, with stretching and mobility the particular focus of many matwork flows, especially those that use resistance bands or Magic Circle Equipment. A good introduction to this type of training is
Emma White's Flexi Girl
short flow for a fun, accessible full-body flexibility workout.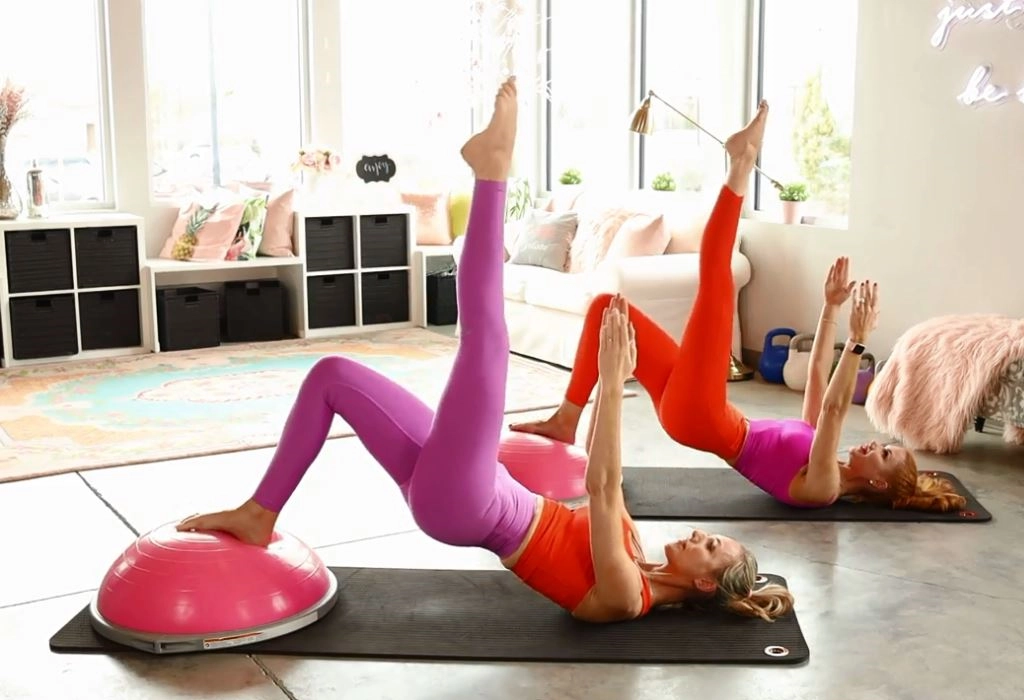 Muscle Toning Workouts
Contemporary Pilates targets and tones the muscles for a dynamic body Pilates workout. Toning and strength goals are common for many individuals going into Pilates, to sculpt the body for a defined, lean physique.
Strength-based Pilates flows combine resistance training, bodyweight exercises, and precise movement to evenly develops muscles evenly throughout the body, not just in certain areas. Pilates is a controlled and focused workout regime that targets the whole body or specific muscle groups including the abdominals, back, pelvic floor, arms, legs, and glutes.
Workouts with weights and dumbbells feature in some of our most popular on demand Pilates series alongside flexibility and Pilates reformer moves. Check out the Pilates Strong series of short to medium flows to target specific areas of the body that are central to your fitness choices with expert instruction from Korin Nolan, Natalie Scrutton, and Ben Stott.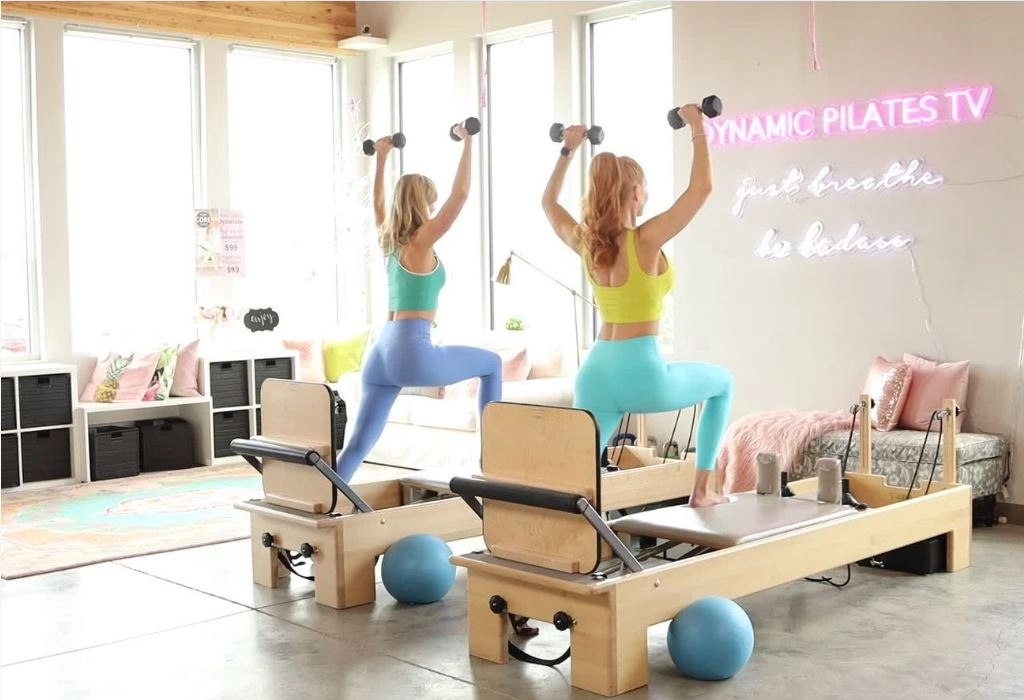 Cardiovascular Health
Longer Pilates workouts engage the cardiovascular system in unique ways. Dynamic Pilates can use faster-paced movements as opposed to the slow burner, meaning they provide greater aerobic benefits of improving blood circulation and raising your heart rate.
Endurance training as part of your Pilates workout can give you the benefits of exercise like running or cycling, while also providing varied physical movements that engage flexibility and toning. This approach to fitness choices is a reflection of how contemporary Pilates, and particularly Dynamic Pilates is always developing to enhance overall fitness and embrace various fitness challenges in unique ways.
If you are looking for a cardio workout challenge with expert direction and muscle targeting, Korin's Circuit Strength Pilates series is a great way to combine strength training with your cardio workouts.
What is Reformer Pilates?
As well as our expertise in matwork Pilates flows, Dynamic Pilates TV specializes in Pilates Reformer flow sequences that incorporate a range of these areas of fitness. This versatile, specialized equipment offers increased resistance, support for body alignment, and workouts that can be tailored to individual needs.
Strength, balance, flexibility, and control are vital elements of fitness targeted in Pilates Reformer workouts. We recommend Reformer Pilates workouts to those who want to embrace a range of types of fitness to discover and work through new challenges in regular exercise.
Dynamic Pilates Reformer flow sequences can incorporate a range of movements and flows that include kneeling lat pulls, Pilates upper body stretches, side plank pulses, balance body reformer challenges with weights and bands, and more. With over 600 full-length Online Reformer classes, you have a lot of options for your fitness choices!
Explore your Love for Pilates with On Demand Pilates Videos from the Best Online Pilates Subscription
Detailed class notes, Pilates moves lists, and level and intensity guidance from our experts, empower you to try out new areas of exercise with Reformers and any other equipment to discover your perfect workout.
No matter your age, ability, or fitness goals, Dynamic Pilates has been developed to provide you with the guidance and instruction you need to get the most out of your workout. So why not give it a go with your 14-day Free Trial today?