In the world of fitness, finding a workout routine that seamlessly blends various disciplines can be a game-changer. Enter the PBB Collection, a series of 11 Paola's BodyBarre classes designed to transform your mind and body. With a unique fusion of barre, dynamic Pilates, yoga and high and low impact cardio, this innovative workout method offers self-focused time that yields truly incredible results. Let's explore the essence of the PBB Collection and delve into the top five reasons why incorporating The PBB Method into your fitness routine is a choice you won't regret!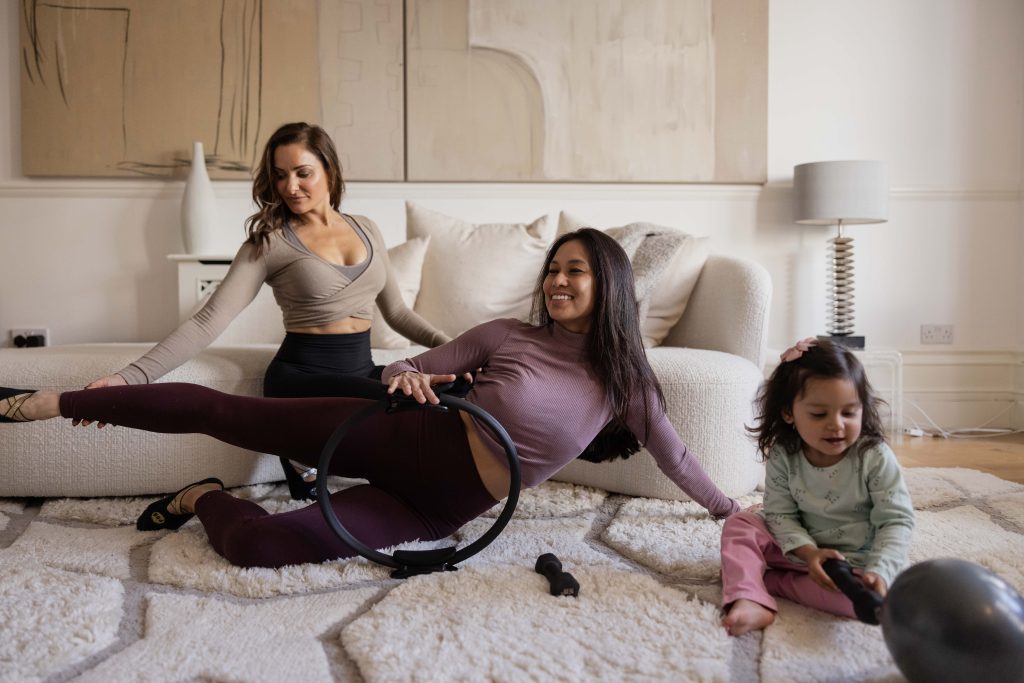 The PBB Collection: A Holistic Fitness Experience
At the heart of the PBB Collection lies the PBB Method, curated by the renowned fitness expert Paola Di Lanzo. Paola understands that our bodies and our lives are ever-evolving, and that health and fitness should not be daunting, but exciting and inspiring. Nobody knows a woman's body and its ebbs and flows like Paola does: from pre-wedding to prenatal to postnatal to menopause, Paola's extensive knowledge and her PBB Method cater to her clients' diverse needs.
Paola's passion for health and fitness began three decades ago in Australia, and led her to study at the Pilates Institute. Fifteen years ago, she revolutionised the fitness industry in London by developing her unique PBB Method before the fitness explosion had hit the UK. Paola wanted to create an edge and fun to the traditional ways of teaching Barre, Pilates and Yoga. She is a true trailblazer with her fusions and style.
The PBB Method seamlessly combines barre, dynamic Pilates, low impact cardio, functional movement, and yoga to deliver a workout experience that is as enriching as it is effective. By bringing together the best elements of each discipline, the PBB Method provides a comprehensive "one-stop-shop" for your fitness goals, allowing you to maximise your time on the mat. Let's dive into some reasons why we think you are going to love this PBB Collection Series
With the PBB Collection, you can expect a workout routine that engages and strengthens your entire body. By awakening muscles, you didn't even know existed, The PBB Method ensures that no muscle group is left behind. From sculpting and toning to improving flexibility, each class is infused with conditioning intervals and transitions that target multiple areas simultaneously. Embrace the challenge and witness the transformative power of a well-rounded fitness regimen.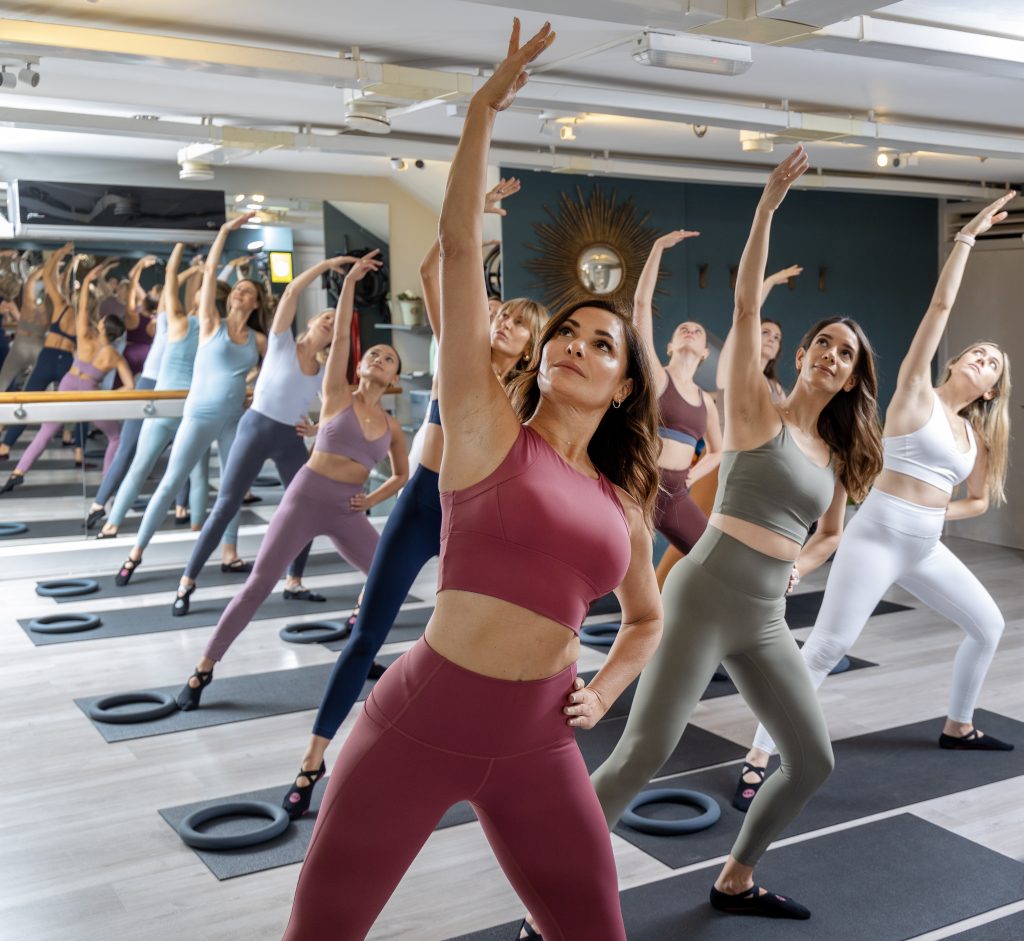 Good posture is not only aesthetically pleasing but also vital for maintaining a healthy and pain-free body. The PBB Collection emphasises the importance of alignment and beautiful posture through its various class variations. Whether you choose the original PBB Signature, PBB Burn, PBB Sculpt, or the lengthening and stretching sessions, these classes will help you strengthen, stretch and align, ultimately promoting better posture and overall body balance.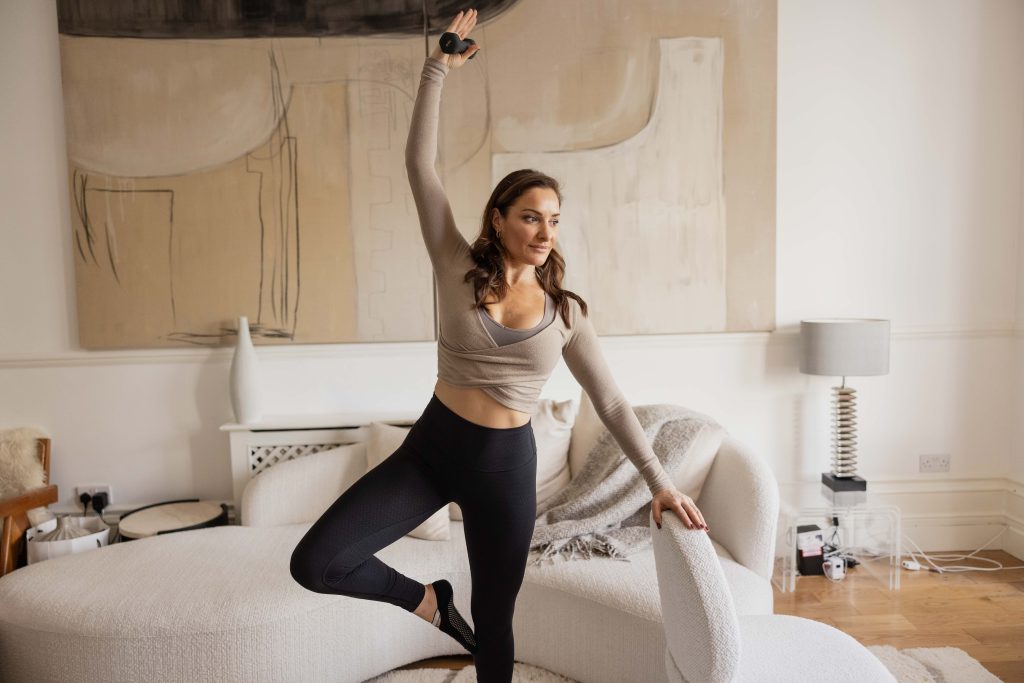 Are you ready to experience the famous PBB BURN? The PBB Collection offers higher-energy classes that will push you to new limits. Through dynamic movements and cardio-infused sequences, you'll not only torch calories but also witness an uplifted derrière like no other. Paola's unique approach to blending high and low impact cardio ensures that you achieve a well-rounded cardiovascular workout, boosting your endurance!
Recognized for its excellence, the PBB Method has received prestigious accolades, including multiple Tatler Gym Awards over four consecutive years. This testament to Paola's dedication and expertise highlights the effectiveness and impact of the PBB Collection. By incorporating this award-winning PBB Method into your fitness routine, you are embracing a tried-and-tested approach that has shaped and honed some of London's most well-known bodies and bottoms.
Accessibility Anywhere, Anytime
The PBB Method is no longer confined to exclusive boutique studios in London. Thanks to the PBB At Home App, the benefits of this revolutionary fitness experience are now accessible to everyone, regardless of location. With just a tap of your finger, you can embark on your PBB journey from the comfort of your own home or wherever you may be, ensuring that nothing stands in the way of achieving your fitness goals. Click here to sign up and get your first 7 days free on the PBB At Home App.
Elevate your fitness journey with the PBB Collection on Pilates TV and unlock the power of PBB. We promise you will feel like you have a happy body along with a happy mind!